Little Brother MiiR Travel Tumbler 12oz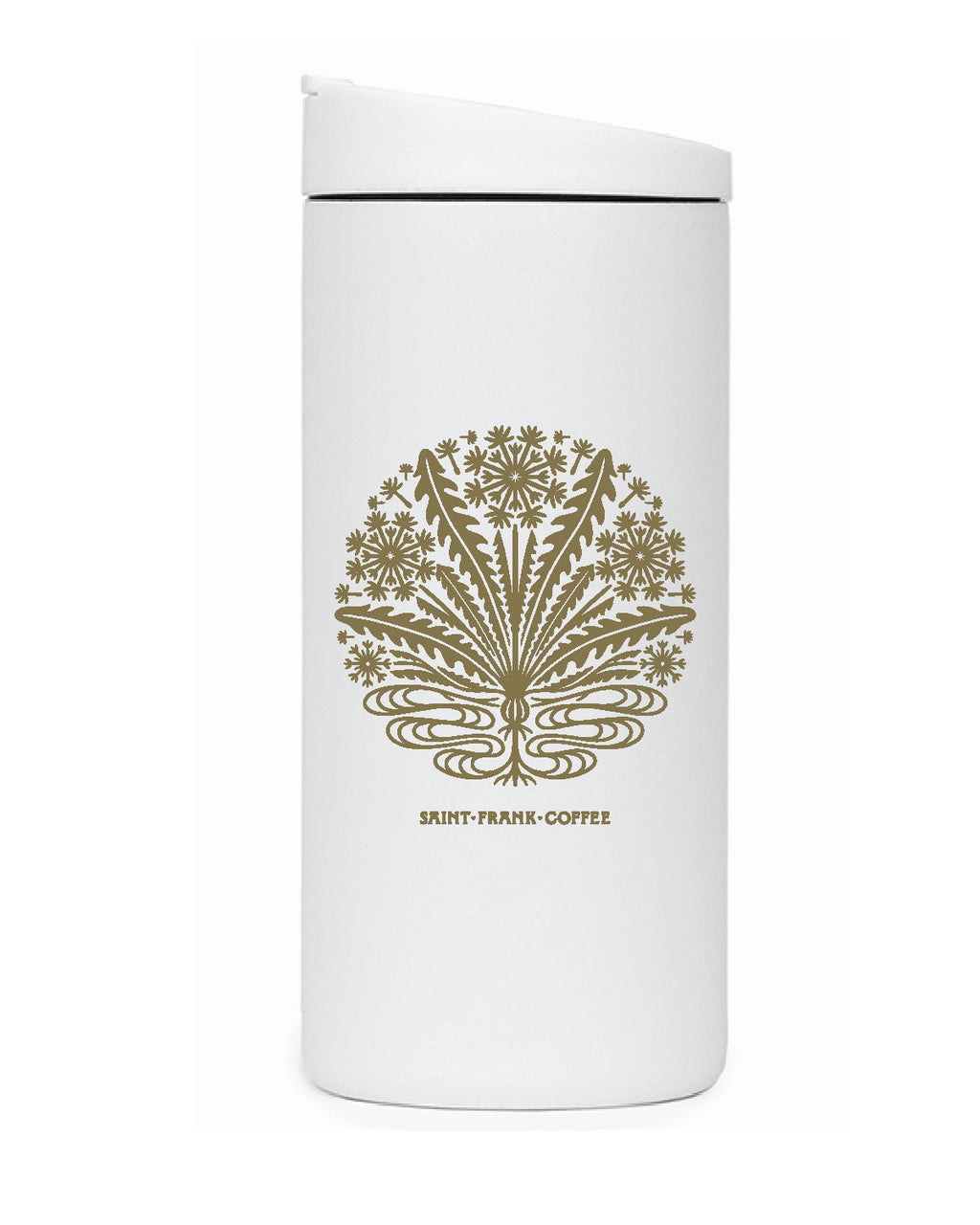 Our inspiration for the name Little Brother was the self given title by the original band of Franciscans whose humility and simplicity was central to their compelling nature and eventual impact on the world.  This coffee is like a Dandelion.  No flashy processing or signature roasts, just everyday farmers and roasters offering their very best for a blend that is a weed and a glorious flower at the same time.  Here is a dependable and humble blend that just may be one of the most consistently delicious coffees the world has even seen.  
If you've ever found your traveling coffee mug upside down at the bottom of your bag (facepalm), you'll make quick friends with our Travel Tumbler. Beyond saving you from the hassle and danger of spills, the Travel Tumbler delivers on materials and design, from the durability of 18/8 stainless steel to the reliability of Thermo 3D® double wall vacuum insulation.
Care Instructions
Wash before first use. Hand wash recommended. Lid top rack dishwasher safe.
Features
12oz // 354mL
Leak proof, insulated Travel Lid – saving you from one spill at a time
Thermo3D® double wall vacuum insulation – keeps hot stuff hot and cold stuff cold
18/8 stainless steel – enduring material meets beautiful design
Does not sweat – let's save that for the gym
BPA free – no Bad Plastic Awfulness (or Bisphenol A) here
Hardshell™ powder coat finish – safe, durable and classy
Cup holder compatible
Lifetime warranty – the longer you live, the longer the warranty